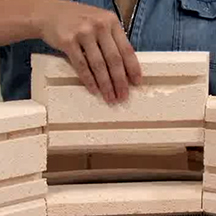 Your kiln can last a long time if you maintain it properly. We have organized this section into the 5 most common maintenance categories.
Every model will vary slightly so be sure to refer to the instructions provided by the manufacture of your model before you proceed with any maintenance. We have provided links to manufacture's maintenance resources at the end of each section.
Remember to always unplug your kiln when you are working on it and if you are ever unsure about something, consult a professional. Most of these maintenance items can be done by the average person if they have the time and tools. If you are not a do it yourself type person consult the "Find Kiln Repair" section of this site for a Kiln repair professional near you.