Address
1422 Macarthur Rd
Madison
WI, 53714
608-244-9900
vinery@vineryglass.com
www.vineryglass.com

Hours
M-Thur 9:30-7pm Fri 9:30-5:30pm Sat 9-4pm

The Vinery teaches classes in stained glass, fused glass, mosaics and beadmaking. We have a drop in fusing center open during our store hours. You can come by and make a fused glass pendant or tile. We have plenty of room and will provide a fun and  relaxing environment.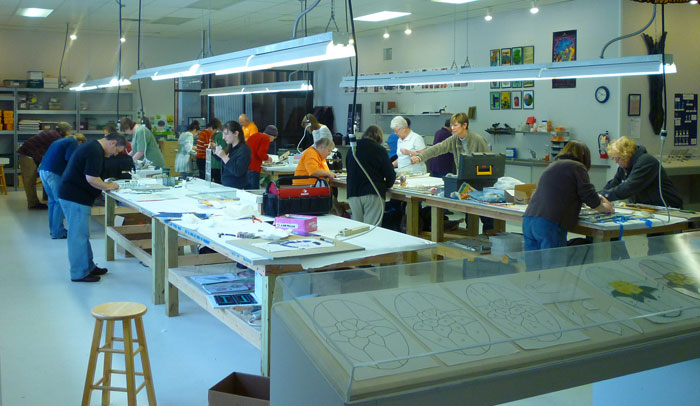 Upcoming Classes
No events in this location