Address
1761 State Route 34
Wall Township
NJ, 07719
732-681-6003
info@rainbowartglass.com
www.HSRAG.com

Hours
M-F 8:30-5:00, Sat 10:00-2:00

Our mission here at The Hot Spot is to teach art glass techniques at varying skill levels in an effort to expose our beautiful craft to the general public. Whether it is fusing, mold slumping, casting, bead making, photo-paper application, or painting, there is sure to be a class for everyone. 
The age for classes start at 9 years old (kids safe projects) and go up to an adult expert level. We are also offering classes for birthday parties, school class trips, fund-raisers, and organizational groups (youth sports, boys scouts, girl scouts, art societies, etc…). There are group rates available, please inquire.
Due to the amount of kilns we have on site, we also can perform kiln use services. Bring us your project that needs to be kiln fired (i.e. wine bottles, fused projects, photo-paper) and we will quote a cost for our staff to "fire" and finish for you.
Our facility is climate controlled and large enough for 24 children or 18 adults per class. Our knowledgeable teaching staff will have the beginner or expert craving to learn more.
For wholesale customers, please contact us to discuss obtaining an account. (website www.rainbowartglass.com)
Any questions on classes we offer or if you have an idea for a class, please don't hesitate to contact our staff. Hope to see you soon at the Hot Spot!
Thank You,
The Rainbow Art Glass Team
P. (732) 681-6003
F. (732) 681-4984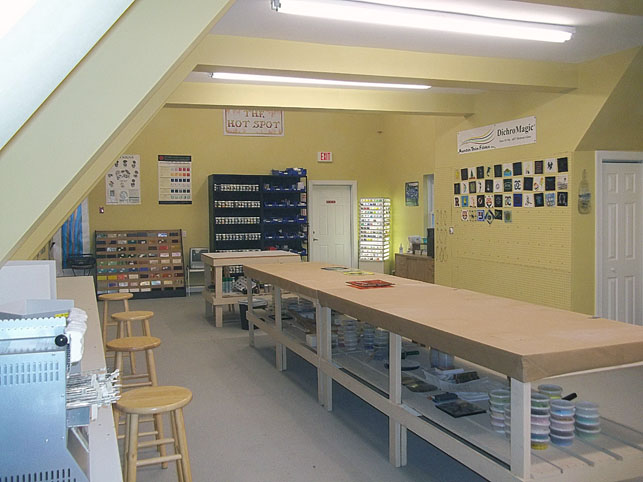 Upcoming Classes
No events in this location