Address
426 W Alturas
Tucson
AZ, 85705
520 624 2872
marjontn@marjonceramics.com
marjonceramics.com

Hours
9 - 5 Monday - Friday 10 - 2 on Saturday

We carry everything a ceramic artist could possibly need. With professional advice available for the novice and even the most experienced artist. Our extensive product line ranges from low fire to high fire. Raw materials, clay, equipment, tools, brushes, bisque, and of course a range of colored and textured glazes. We've been providing excellent retail and wholesale service for over 60 years.  Please stop in to one of our two locations in Phoenix and Tucson.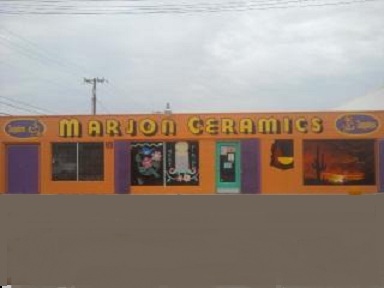 Upcoming Classes
No events in this location