Working with soft slabs and templates folks will make a number of different items. And of course texture will be involved! Everyone will complete a few projects and get a few templates. In addition, Lynn will reveal her secrets of designing templates to use with clay. Hope you can come join the fun.
$75
Call 510-524-7363 to register.
Sign up by October 12 and receive 10% off your fee.
Participants also receive 15% off supplies purchased day of workshop.
Call 510-524-7363 to register or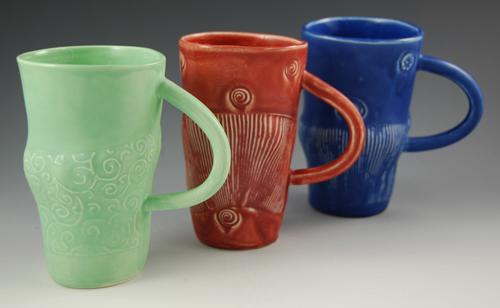 Date/Time
Date(s) - 10/26/2013
10:00 am - 4:30 pm
Location
Leslie Ceramic Supply
Instructor
Lynn Wood
Cost
75
Phone
510-524-7363
Email
info@leslieceramics.com
Category(ies)