Map Unavailable
This course is for students experienced in metal clay.  Learn how to make bezel settings for cabochons, set stones, form innovative bales, make and attach embellishments to add more elements to a design.  Make a pillow bead using dry construction: add detail with paper type clay, make a two part ring with a pearl.  Learn how to fabricate toggle clasps.  The instructor will work with students individually on more complex projects focusing on design and finding your artistic voice.
Paula Beckett
Senior Certified Instructor Art Clay
Certified Artisan Rio Grande PMC
Mokume Gane Certified Instructor
Fine Arts instructor Collin College
Class meets one a week for 8 weeks
159.00 class fee
Collin College
4800 Preston Park Blvd.
Plano, TX
972-985-3711
www.collin.edu/ce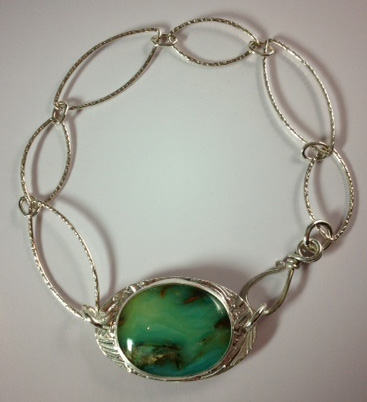 Date/Time
Date(s) - 01/07/2014 - 02/25/2014
6:00 pm - 9:00 pm
Instructor
Paula Beckett
Cost
159.00
Phone
214-280-6656
Email
paulambeckett@gmail.com
Category(ies)