Address
2139 N Kerby Avenue
Portland
OR, 97227
503-284-4900
uroboros@uroboros.com
www.uroboros.com

Hours
8:30 to 5:00 Mon – Fri

Based in Portland OR, Uroboros Glass is a leading manufacturer of glass for art and architecture and a strong commitment to research, education and promotion of glass art.  Since 1973, we've collaborated with a community of artists worldwide with whom we've been instrumental in developing many of the fundamental materials and methods at the core of contemporary kiln-glass. We're recognized for key contributions to the kilnforming, kilncasting, flameworking and coldworking methods used to create glass art.  Check out our website for our full product line.  Call or email us if you have questions.
https://www.facebook.com/uroborosglass
https://twitter.com/UroborosGlass
http://www.pinterest.com/uroborosglass/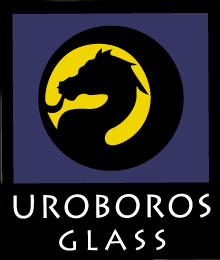 Upcoming Classes
No events in this location