Address
2895 N Oakland
Decatur
IL, 62526
217-875-7077
info@decaturmemories.com
http://www.glasshousestore.com/

Hours
Hours Monday-Friday 9am-6pm Thursday 9am-8pm (open late) Saturday 9am-3pm

We carry  a large selection of both 90 and 96 glass as well as fusing supplies. Good  choice of molds, books and sundry items. We stock Jen-Ken kilns. We also rent kilns out so you can fuse without the investment. Ask us.
Helpful Staff to assist you, we have been fusing since 1986.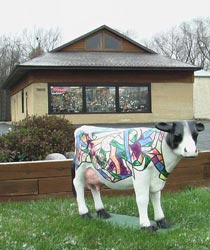 Upcoming Classes
No events in this location