Address
25-C Church St.
Mount Holly
NJ, 08060
609-923-4882
bmcfarland@libertybelleglassworks.com
www.libertybelleglassworks.com

Hours
Please contact

Liberty Belle Glassworks is a studio located in the eclectic community of Mill Race Village. A lead free glass studio, we provide instruction in traditional stained glass, glass fusing, and have a local artist who teaches torchworking.
Although we do not maintain retail hours, you may easily reach us through email or our website: www.libertybelleglassworks.com.
Glass fusing is an incredibly fun and satisfying hobby. Please contact us and let us know what you'd like to learn and how we can help you.
Barbara McFarland
Owner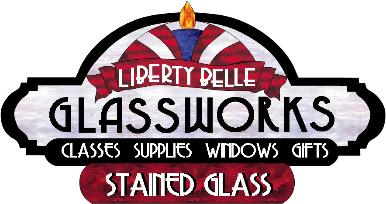 Upcoming Classes
No events in this location